Subsection Finals tonight for Volleyball! 7:00 pm in Worthington vs. Pipestone! Hopefully we can have a great crowd from Windom travel over to support the Volleyball team! Reminder $8 for Adults and $5 for Students only Region 3A passes accepted. If you are unable to make it here is a link to the stream:
https://christensenbroadcastingllc.com/sports/

A WEHL (Windom Educational Honor Loan) meeting will be held on Wednesday, November 9 at 5:15 pm in the MS Commons. All students and parents in grades 9 - 12 are invited and encouraged to attend to learn more about how their student can earn points for honor loans to attend college. Seniors and their parents are especially encouraged to attend. Please see Mrs. Squires with any questions.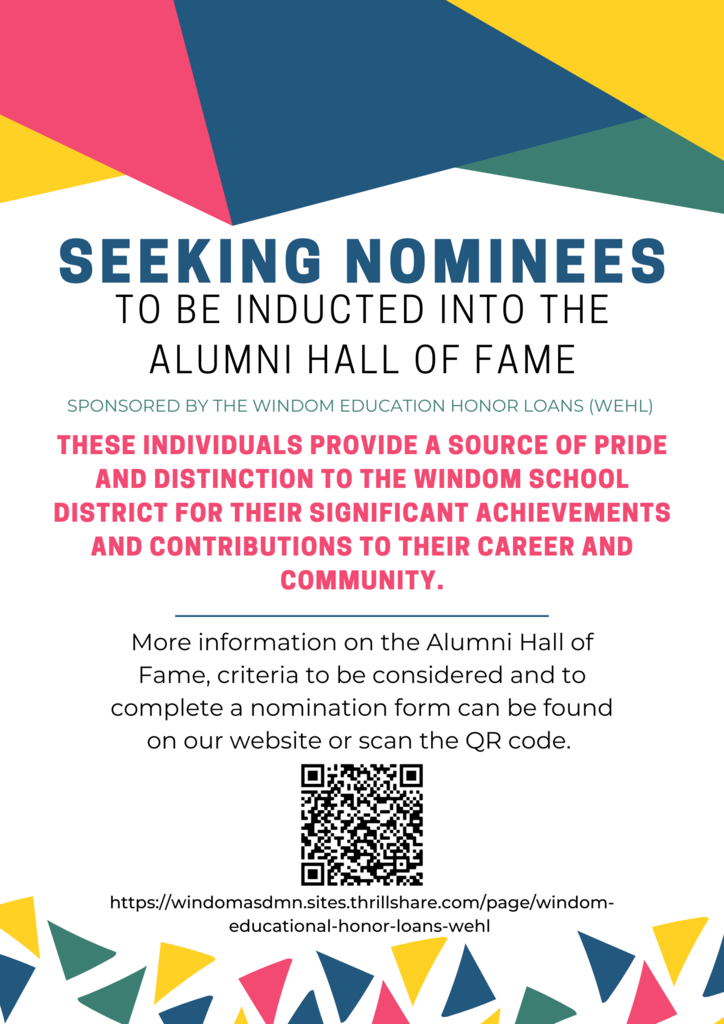 What a crowd last night! Over 500 fans in paid attendance! Windom Eagle Volleyball picks up the sweep over Montevideo to advance to the Subsection finals! They will be taking on the Pipestone Arrows tomorrow (Thursday 11/3) at 7:00 PM in Worthington! Hopefully we can have another great crowd travel to Worthington to support our Windom Eagle Volleyball team!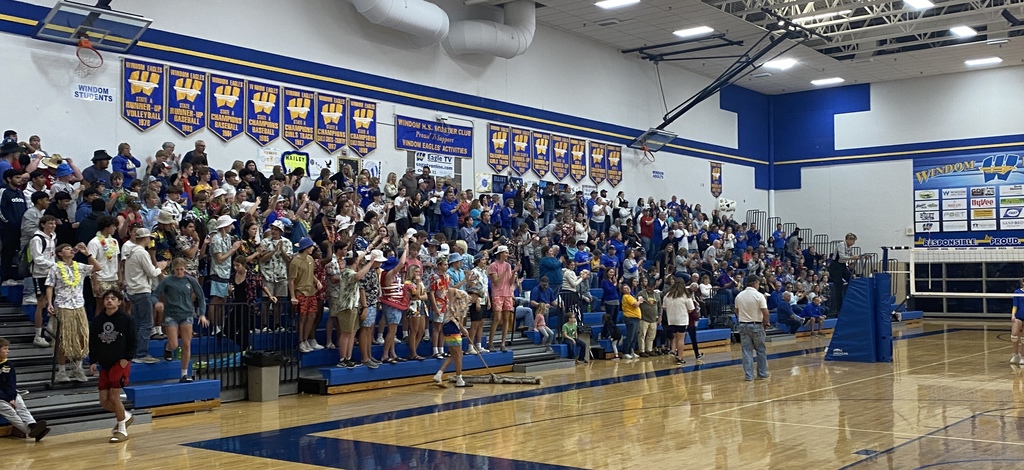 That's a wrap from the Blue Gym! Windom VB sweeps Montevideo to advance to the sub-section final Thursday night! Go Eagles!




Playoff Volleyball! Pack the stands tomorrow night (Tuesday 11/1) as the 3rd seeded Windom Eagles host the 7th Seeded Montevideo Thunderhawks in the Sub-Section Semifinals at 7:00 PM! Be sure to get there early to beat the line at the gate and ensure that you get into the gym before the action starts. Doors open at 6:00 PM. Adults: $8.00 Students: $5.00 Can we get over 500 people in paid attendance?? We were close to 400 for the 1st round game. #GoEagles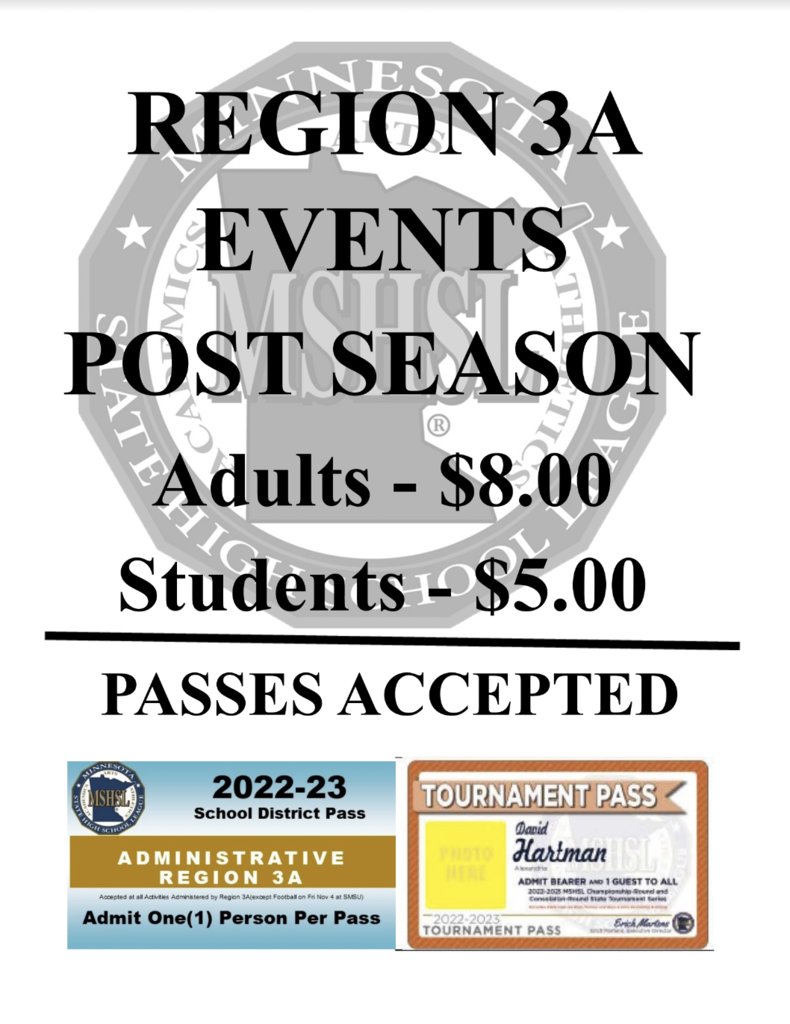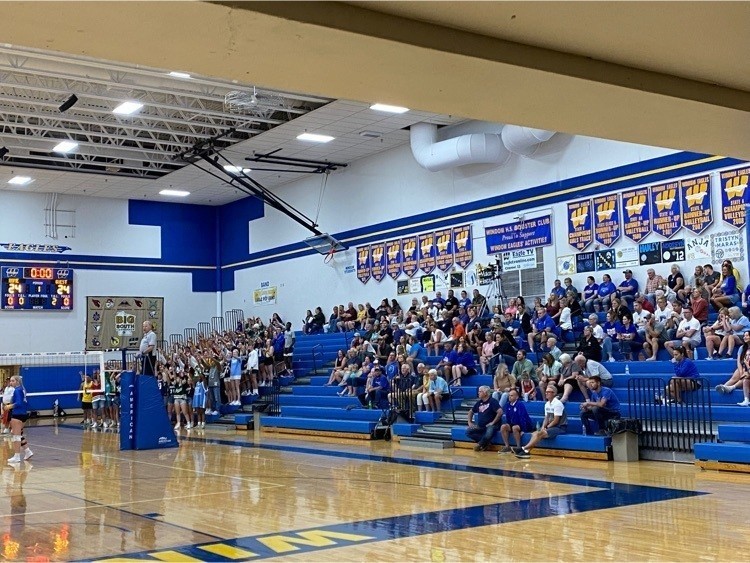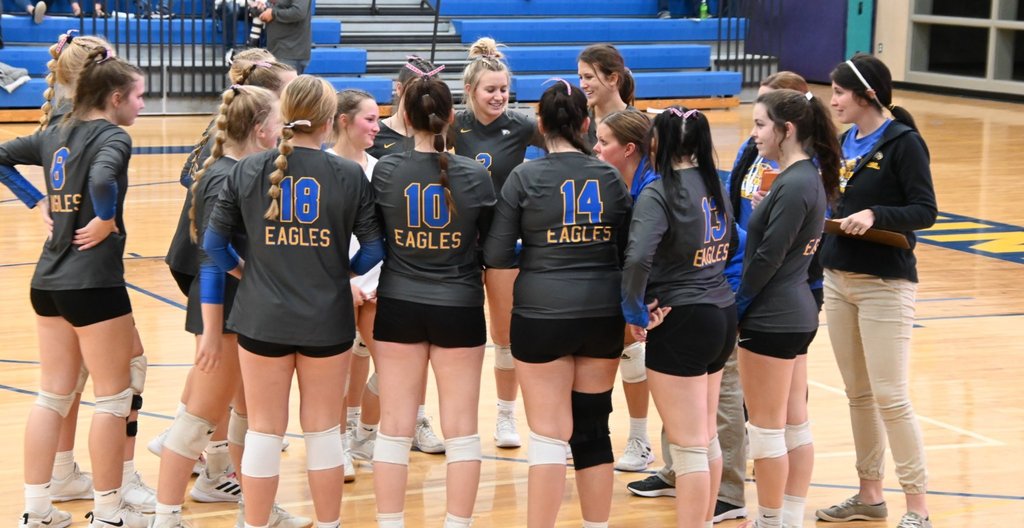 See the image for information on ordering the 2022-2023 High School Yearbook!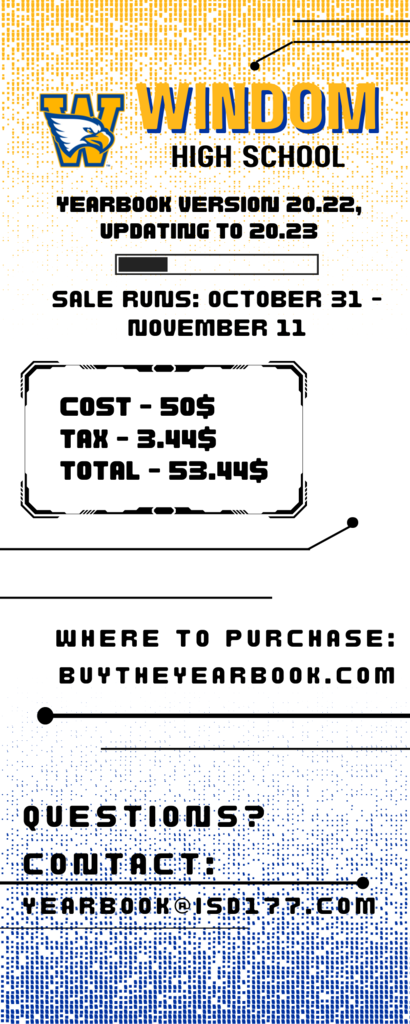 The 2022-2023 High School Yearbook is now available to order! The sale will run October 31-November 11, 2022. Purchase your yearbook using this site: buytheyearbook.com. Total cost of a 2022-2023 yearbook is $53.44.

Windom Eagle Varsity Volleyball hosts the Fairmont Cardinals tonight at 7:00 pm in the blue gym in the first round of section tournament play! Reminder of the updated ticket cost, and the passes that are accepted! #GoEagles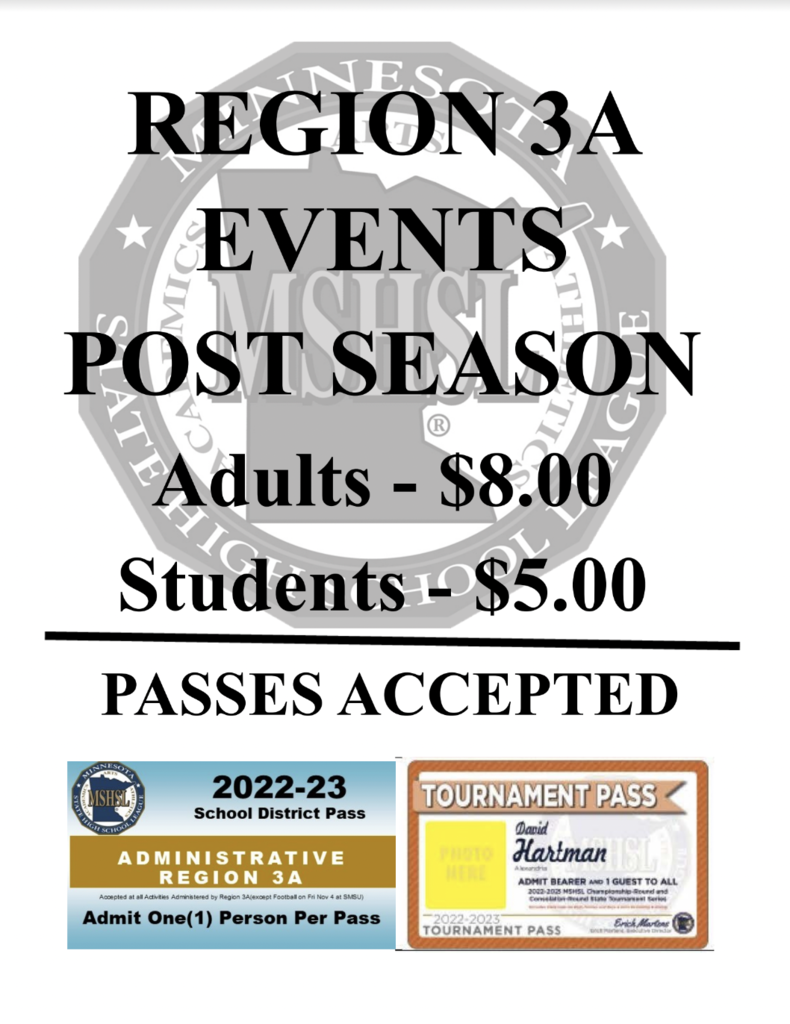 Congratulations to Kylie Nielsen on receiving the Section 3A Assistant Coach of the year award! Thank you for all you do coach! #GoEagles

Kaylee Walklin is headed to State! She placed fourth in todays Section CC meet! Great showing by the Windom Eagle CC teams! The boys finished 3rd in the section as a team! Thomas Green and Kaylee Walking both Earned Academic All State Honors! #GoEagles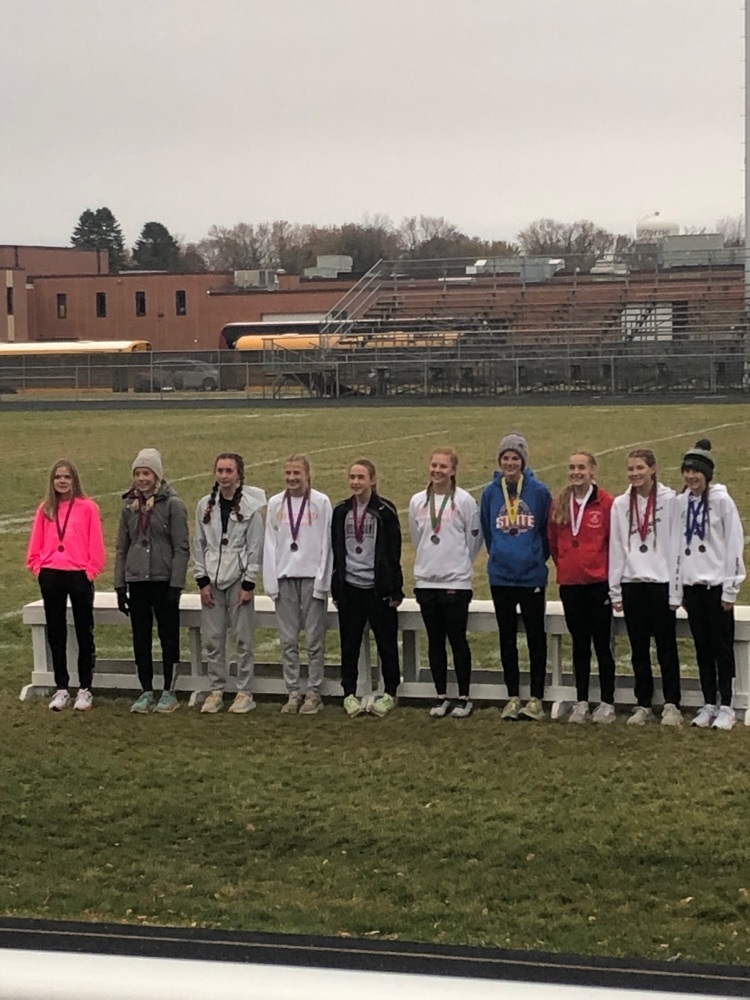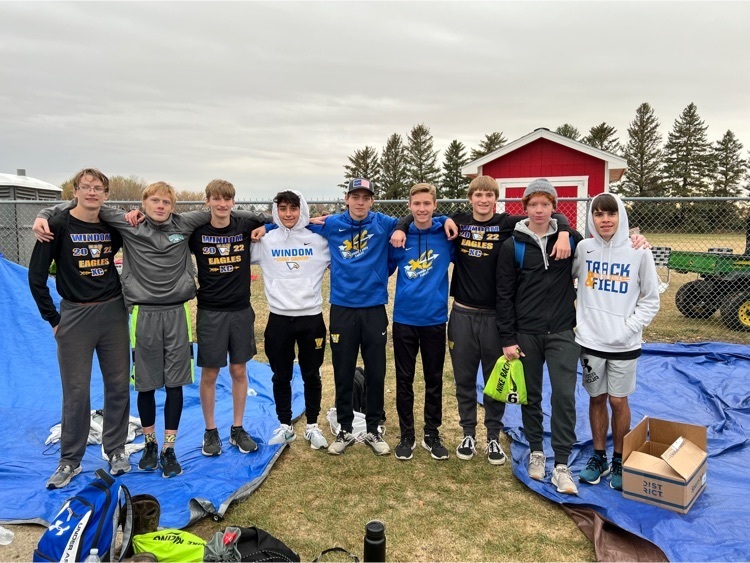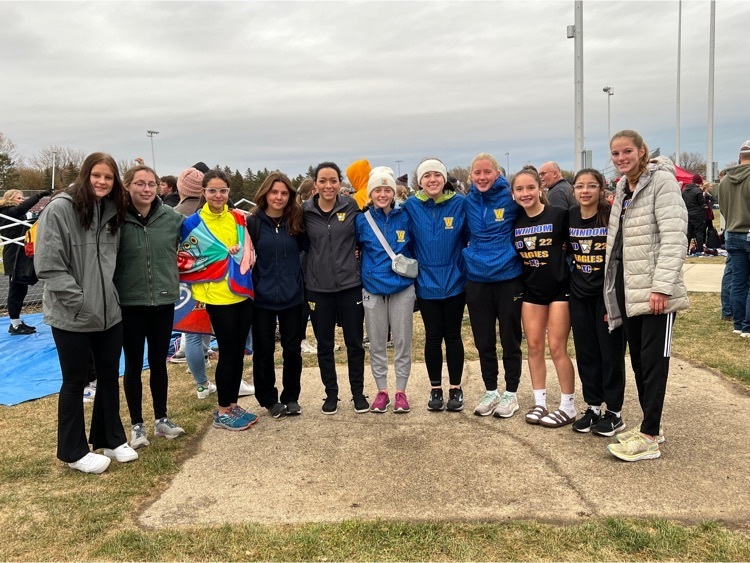 Good luck to our Windom Eagle Cross Country Runners as they compete today at the Section 3A meet in Luverne 4:00 PM! #GoEagles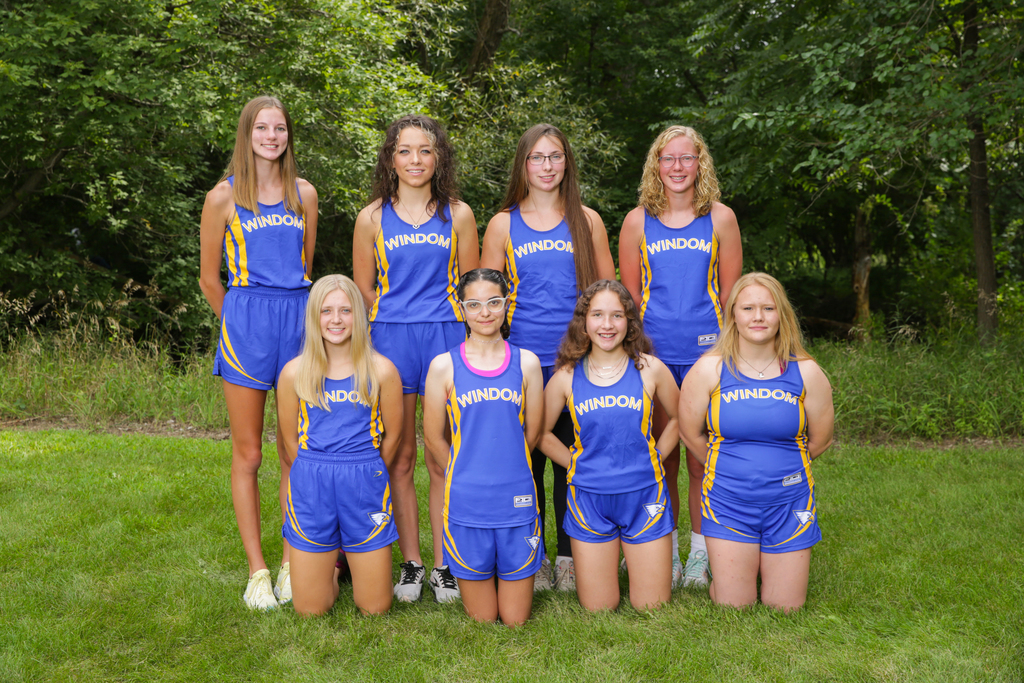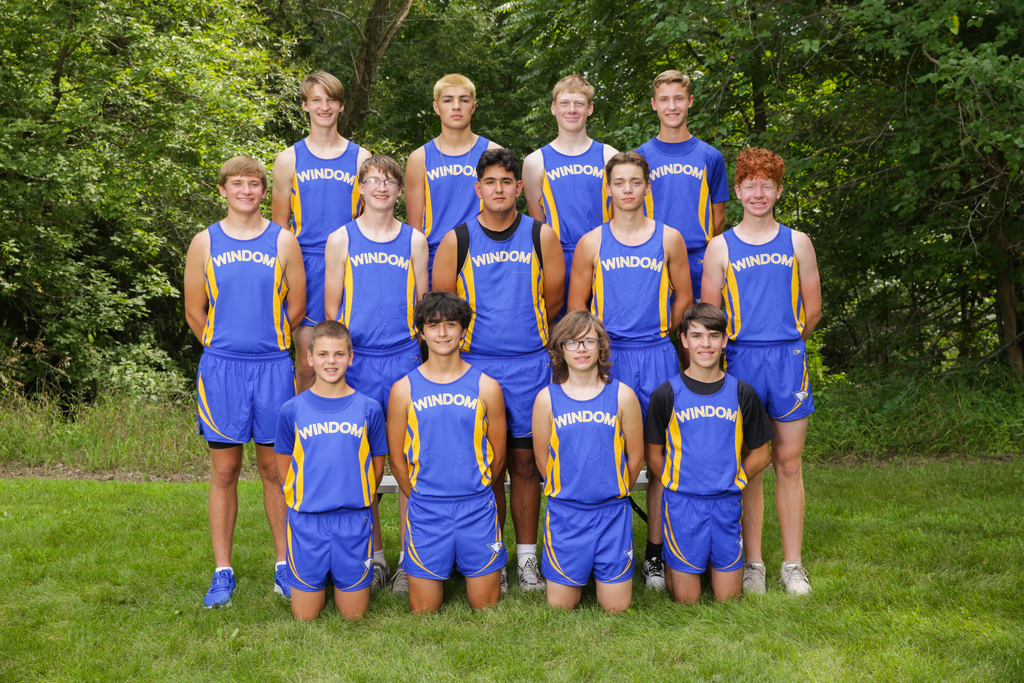 Reminder! Cory Greenwood will be speaking this evening from 6:00-7:30 in the Gold Gym at the MSHS. Here is Cory's website to learn more about the message:
https://corygreenwood.com/
This event is open to the public and all are encouraged to attend. Hope to see you tonight!

Reminder: Middle/High School Picture Retake Day is tomorrow October 27th from 8:30 to 11:30.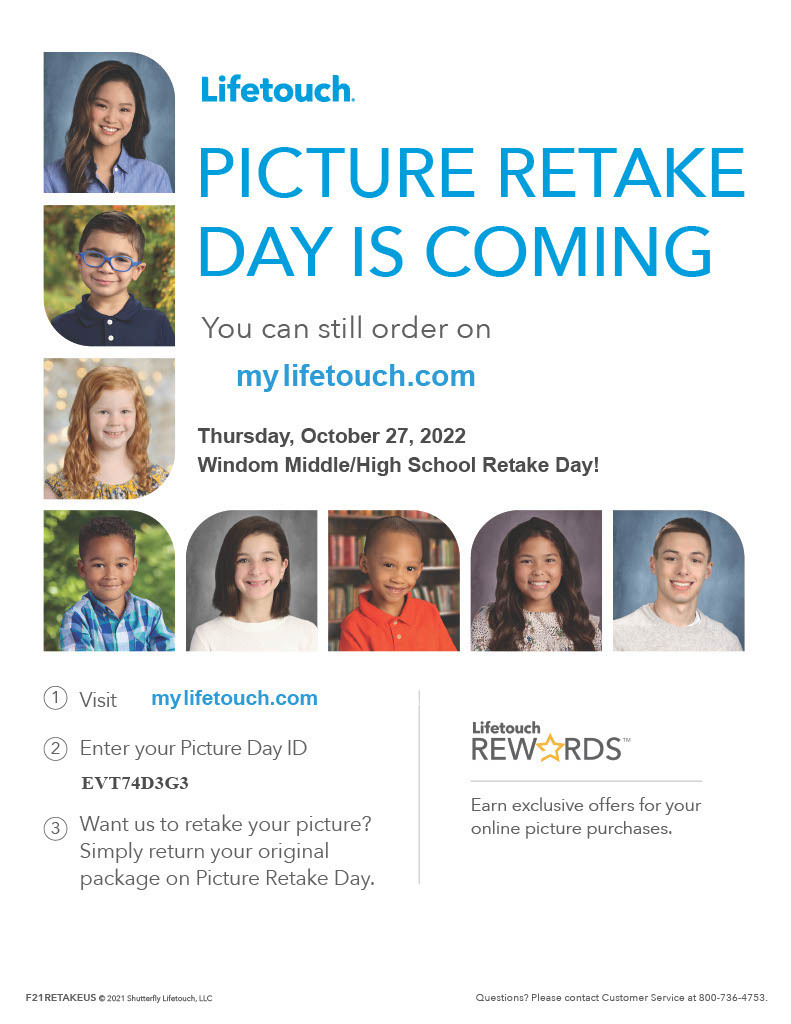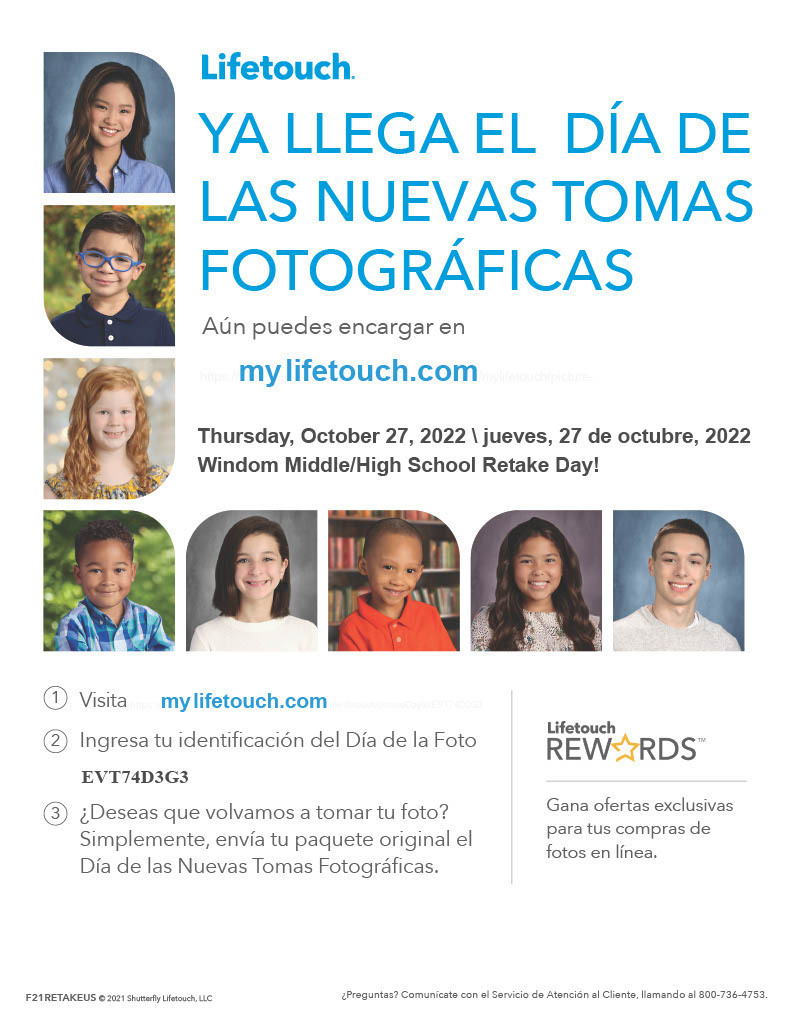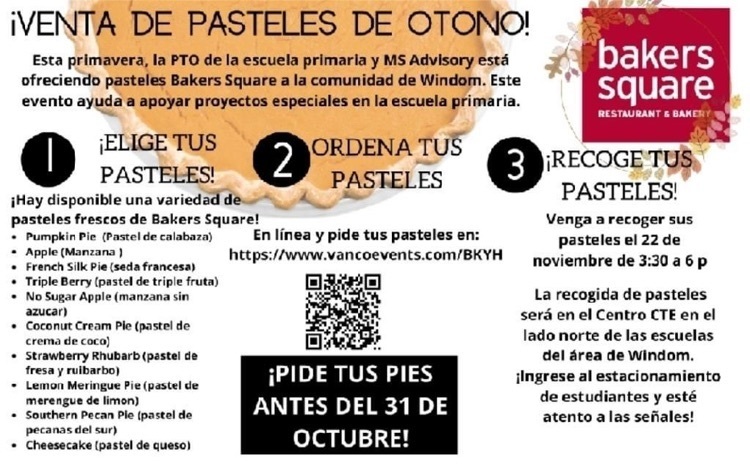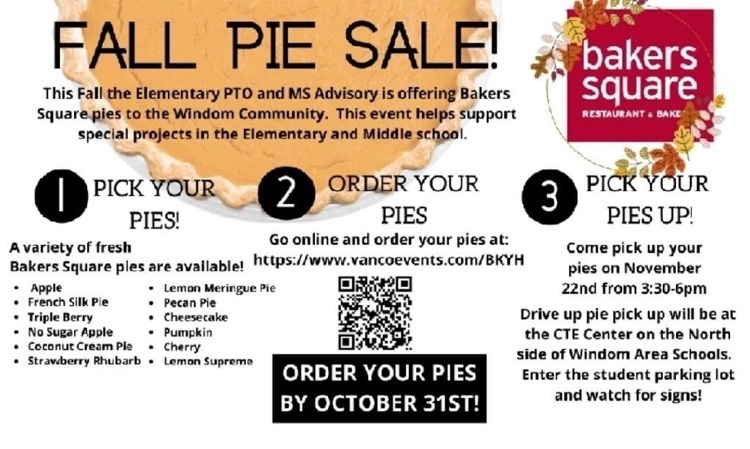 Our MSHS AVID Aviator this week is English teacher Mrs. Alvstad - always making lessons fun and interesting! Congratulations and thank you for all you do for Windom students. #EaglesSoar #WindomEagles🦅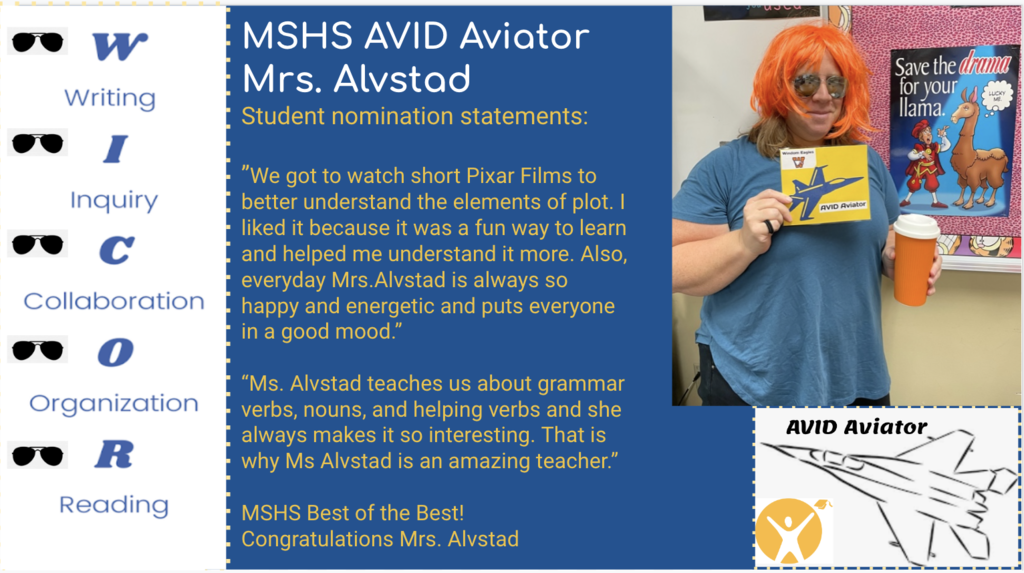 Congratulations to 5th grade teacher Mrs. Maricle! She is this week's AVID Aviator - so much active learning! Thank you for all you do for Windom students. #EaglesSoar #WindomEagles🦅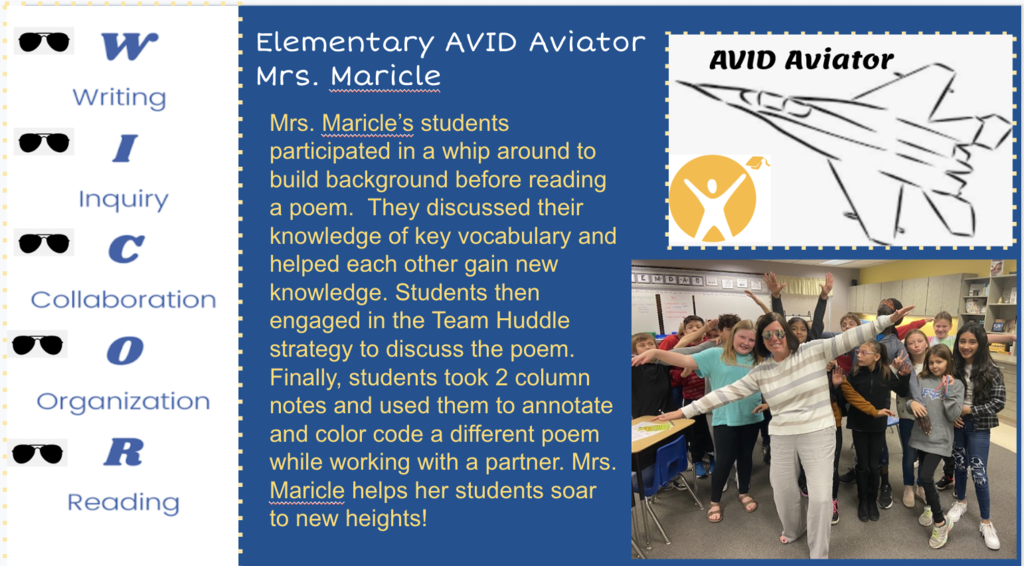 The Elementary PTO is sad to announce that the Trunk or Treat event is cancelled this year due to lack of trunks. We hope students and families are able to participate in other Trunk or Treat events throughout the community.