Congrats to the new & returning members of the Windom National Honor Society!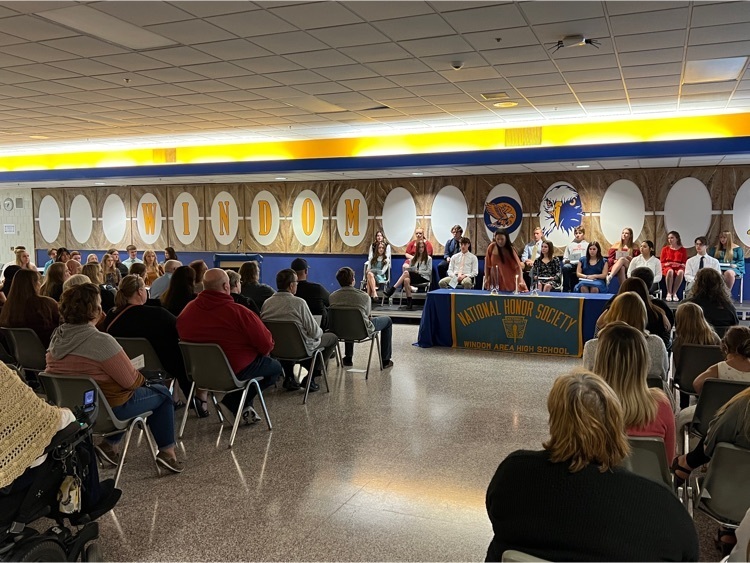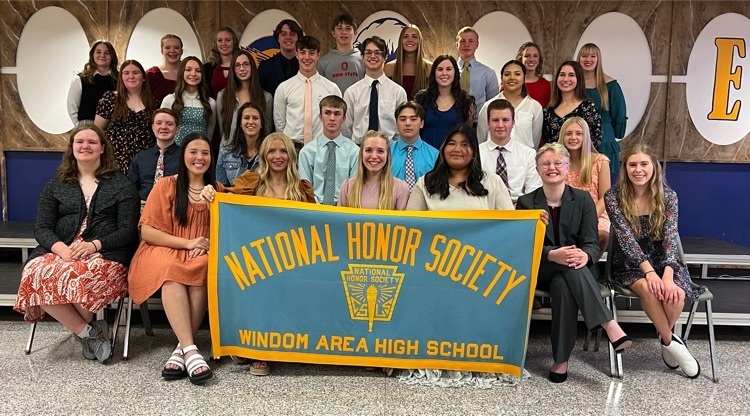 Picture Retake Day is Thursday October 27th, 2022 from 8:30-11:30 in Auxiliary Gym for Middle School/High School.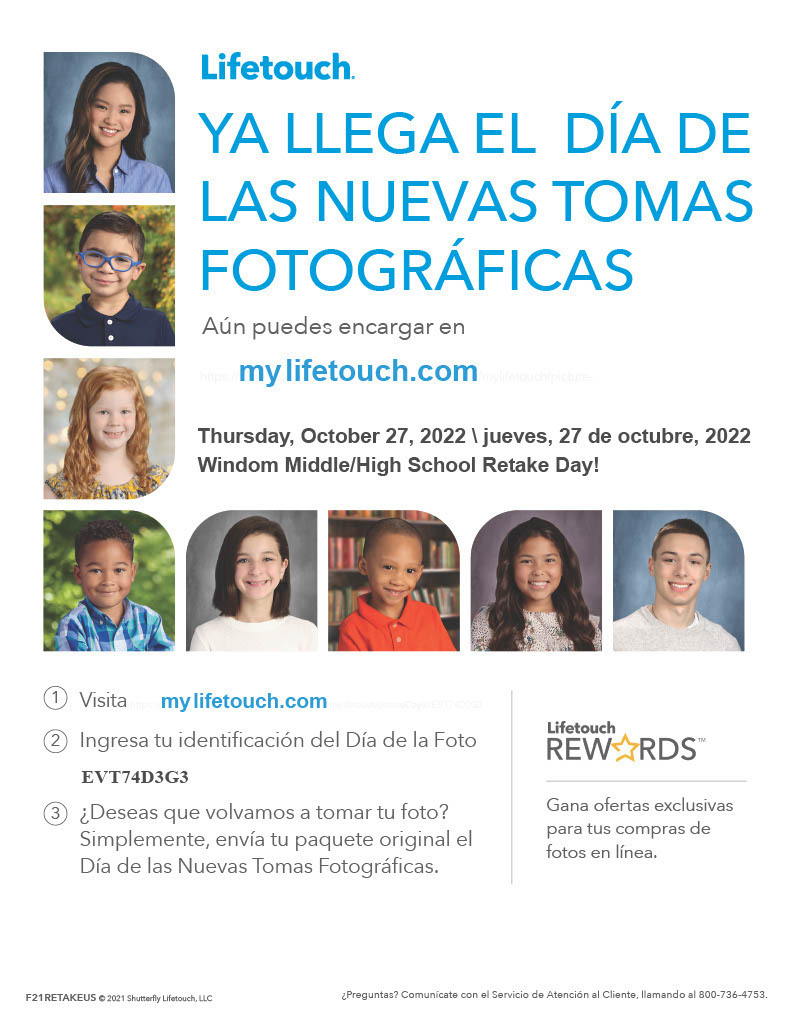 Youth basketball is FREE this year! Be sure to register online using this link:
https://www.vancoevents.com/BLJY
There will be a parent meeting for parents of players in grades 4-6 on Thursday November 10th at 6:00 pm in the Elementary commons. Dates for K-3 basketball: November 12th, November 19th, December 3rd, December 10th, and January 7th. Will also perform at Halftime of varsity BBB and GBB game To be announced.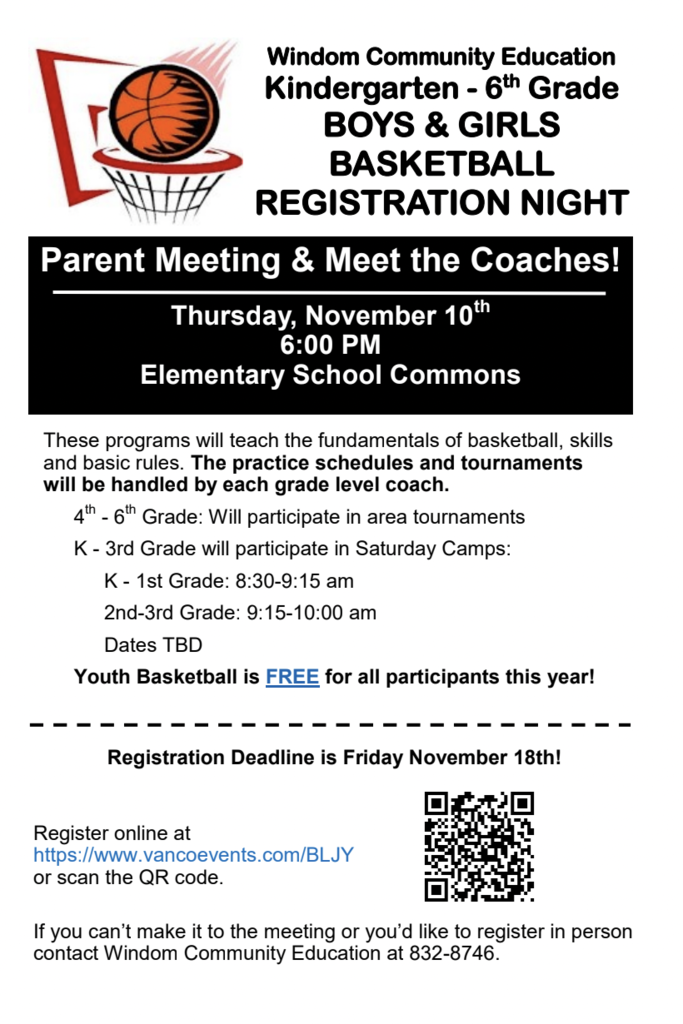 Fall is here, meaning the holiday season is right around the corner🍁🍂 Windom Elementary PTO and MS Advisory Committies are running their annual Baker's Square Pie Fundraiser to raise funds for the Upper Elementary and Middle School for enrichment trip options! Ordering is OPEN!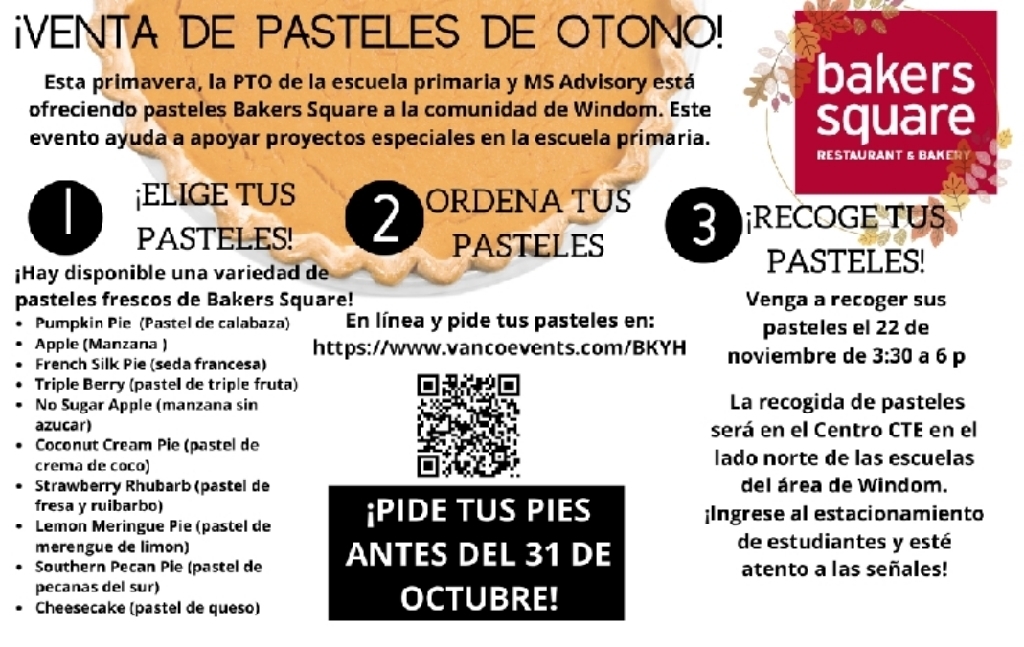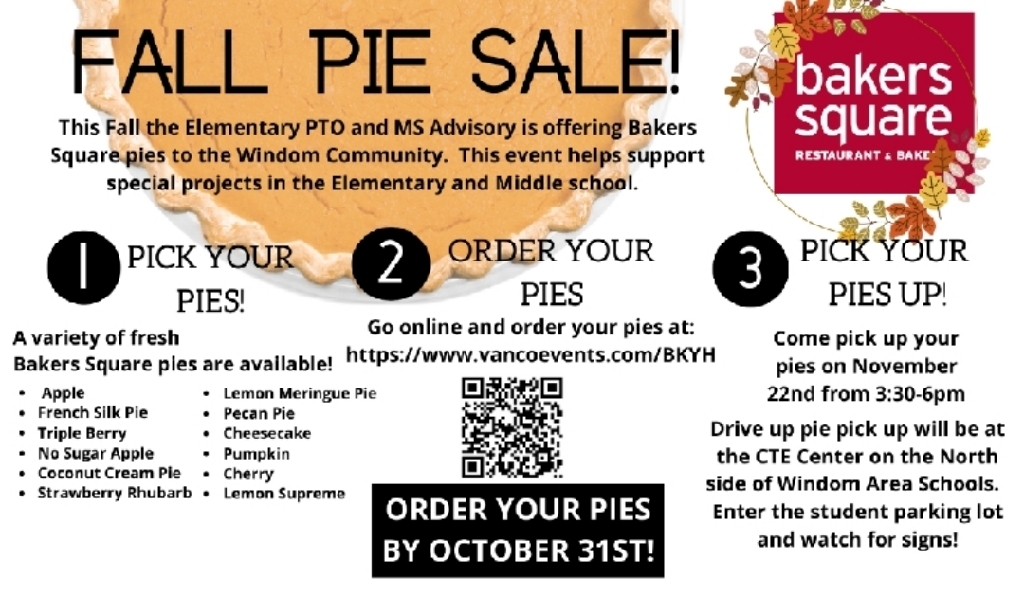 Seniors/Senior Parents! Tomorrow night (10/18) there is a Apply for Financial Aid Webinar that is being offered. It starts at 7:00 and is approximately 1 hour long with a short presentation from Financial Aid experts. The registration information has been sent to all 12th grade students. Please talk with you student in regards to this webinar. It would be very beneficial. The webinar will also be recorded, so you may watch it at a later date.

Senior Parents- The senior class photo will be taken tomorrow (10/18). If you would like to purchase an 8 x 10, please contact Aniessa Sebring at
asebring@isd177.com
. The cost of the picture is $12.00.

This week's MSHS AVID Aviator is Business Pathway teacher Mrs. Engen. Congratulations!! Thanks for all you do for Windom students! #SoarHigher #WindomEagles🦅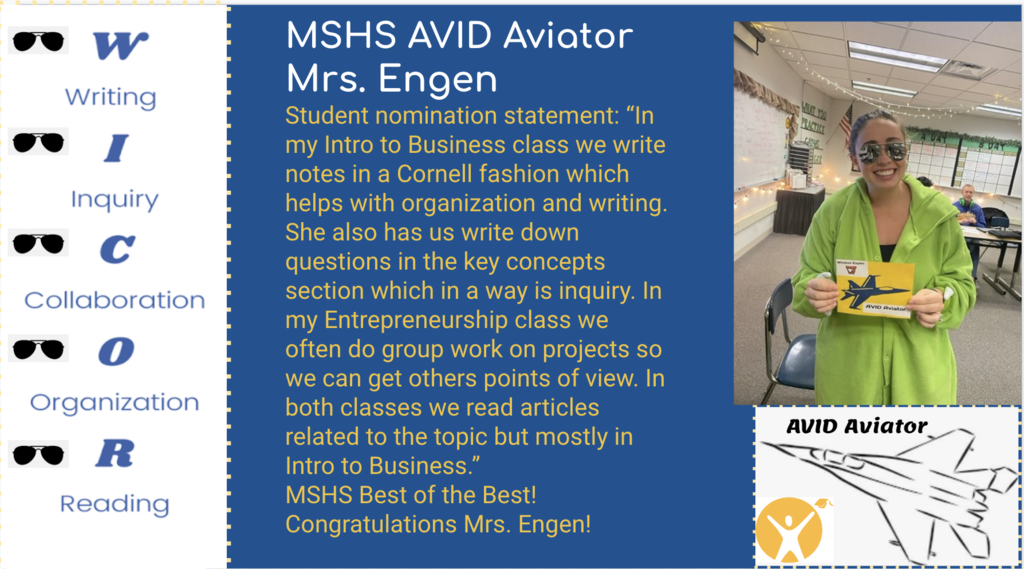 Our AVID Aviator this week at Windom Area Elementary is Mrs. Lund. Congratulations!! Thanks for all you do for Windom students! #SoarHigher #WindomEagles🦅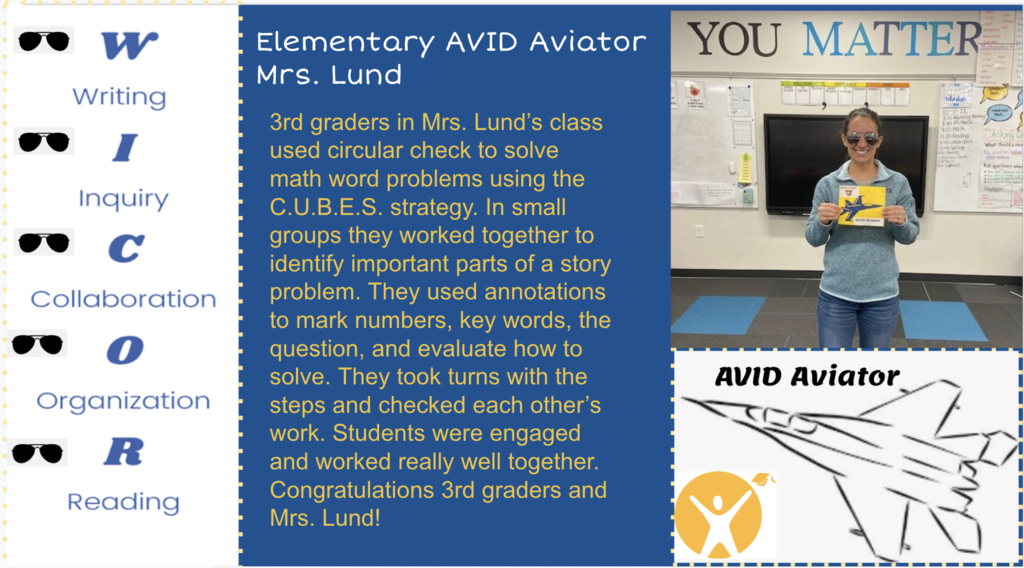 Big night of Windom Eagle Activities! St. James/Windom Wings United boys soccer opens up Section tournament play at 7pm tonight at St. Peter! If you want to skip the line at the gate here is a link to pre-order tickets:
https://stpeterschools.hometownticketing.com/embed/event/42
Volleyball hosts St. James tonight, it is also senior night! 6:00 PM C-squad Aux. Gym 6:00 PM B-squad Blue Gym 7:15 PM Varsity Volleyball Blue Gym #GoEagles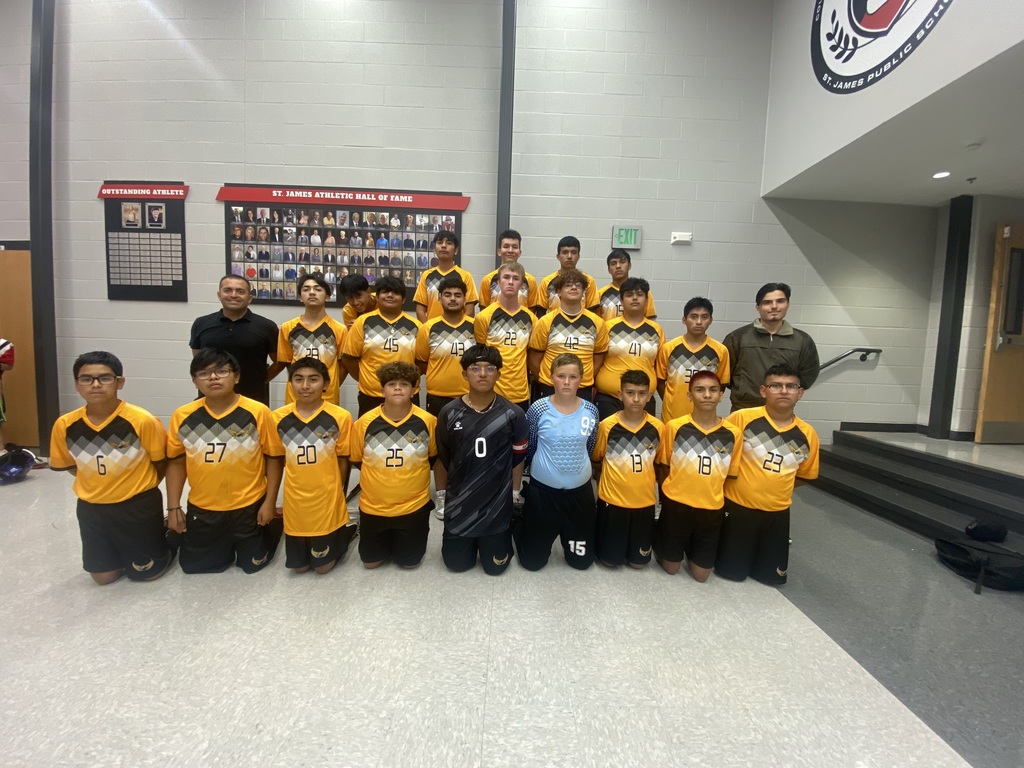 The weather is not cooperating for a fire, we will still be having a get together at Island Park this evening for students in grades 9-12 from 7-10 PM, but we unfortunately cannot have a fire. Come on down for kickball, pizza, snacks, and a healthy dose of fun!

Windom Elementary PTO is sponsoring Trunk or Treat on October 28, 2022 from 5-6:30pm. If you are interested in having a trunk for the event, please fill out the registration linked on this post.
https://forms.gle/JHLavd83qgYmz5KT7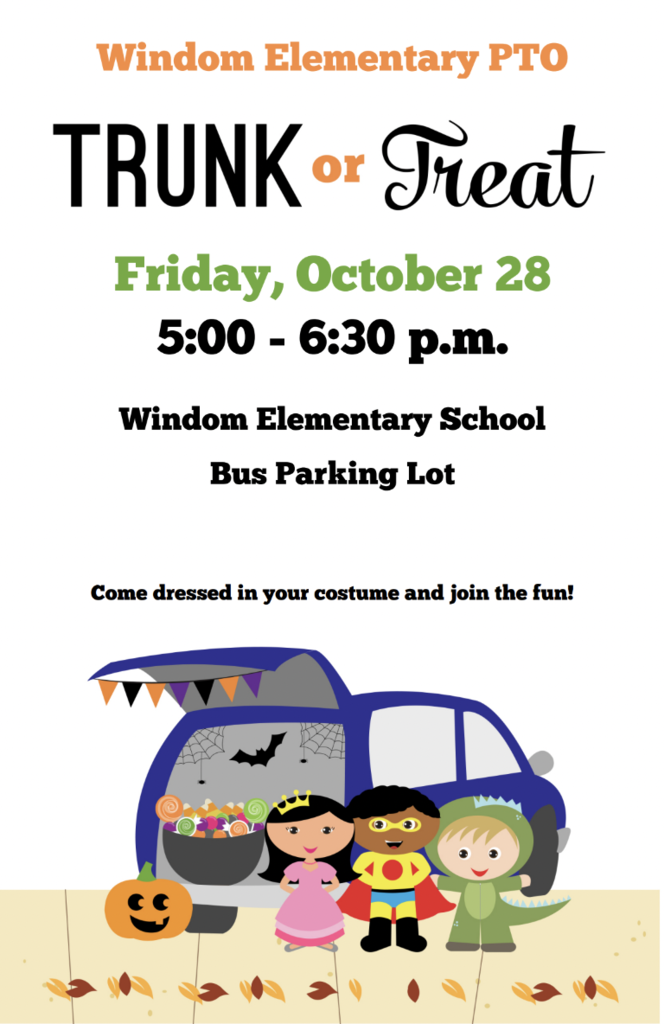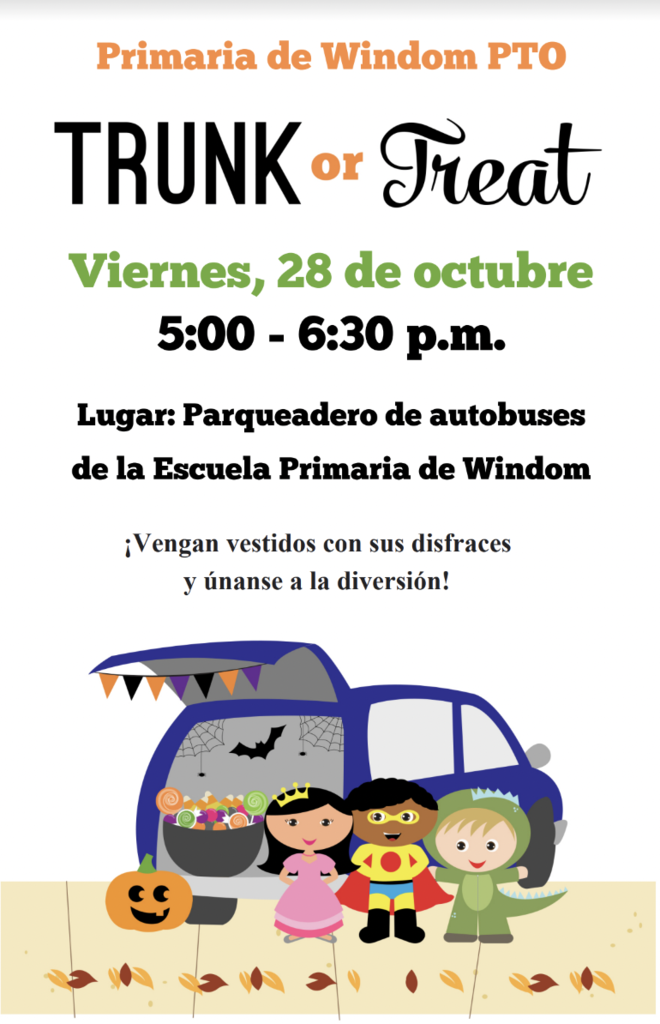 Highlights from the Meet of Champions: Kaylee Walklin-4th place Girls Varsity Bryce Green- 3rd place JH Boys Very impressive results in a highly competitive field of 28 teams! #GoEagles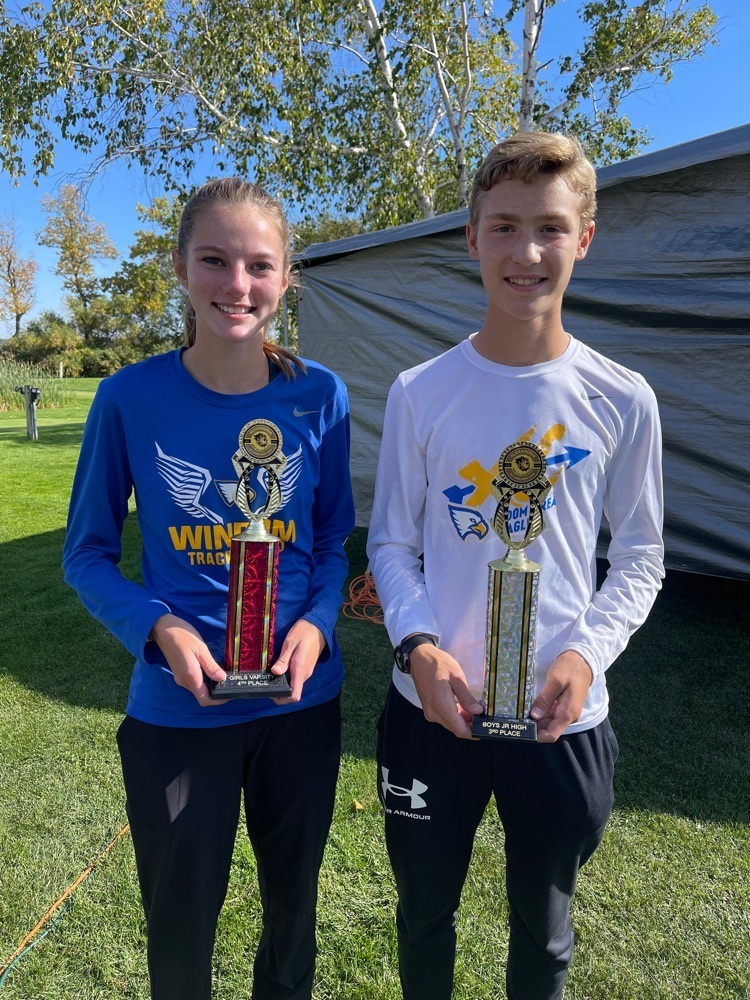 Homecoming tailgate! Bank Midwest will be hosting a tailgate supper on Friday October 14th from 5-7:30 PM at Island Park with the proceeds going to Windom BBB. Cheesy chicken sandwich, chips and a cookie for $6. #GoEagles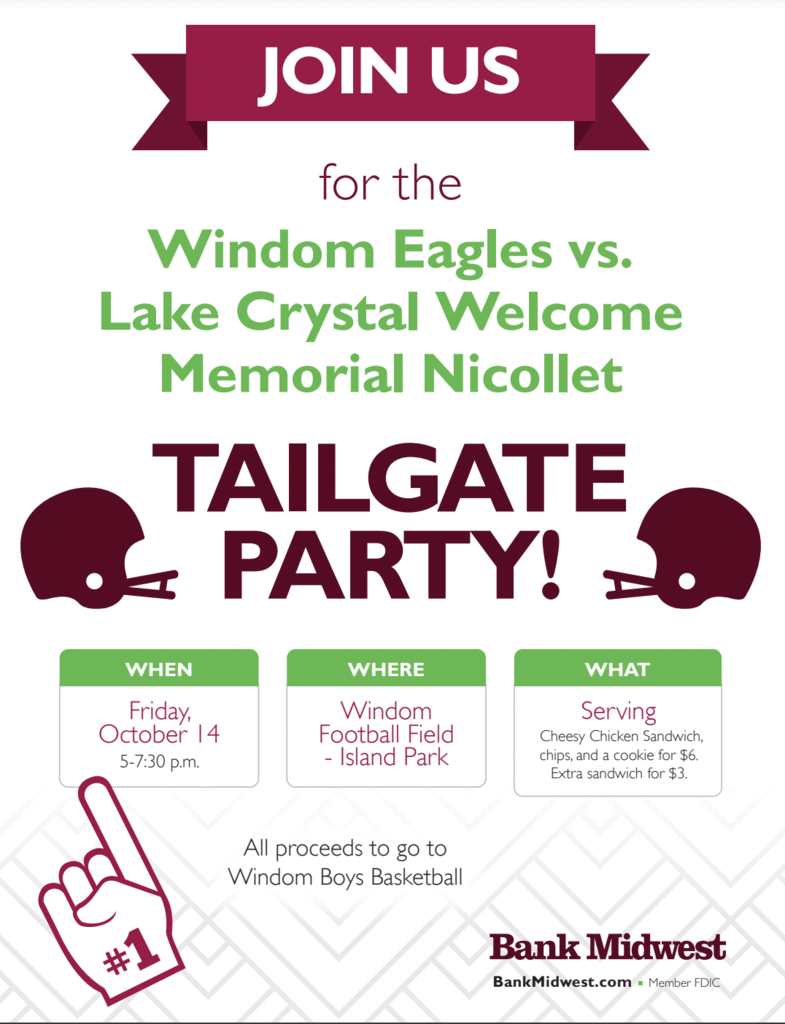 Windom Eagle CC just moments away from racing in the Meet of Champions in Alexandria! Great weekend with a great group of kids! #GoEagles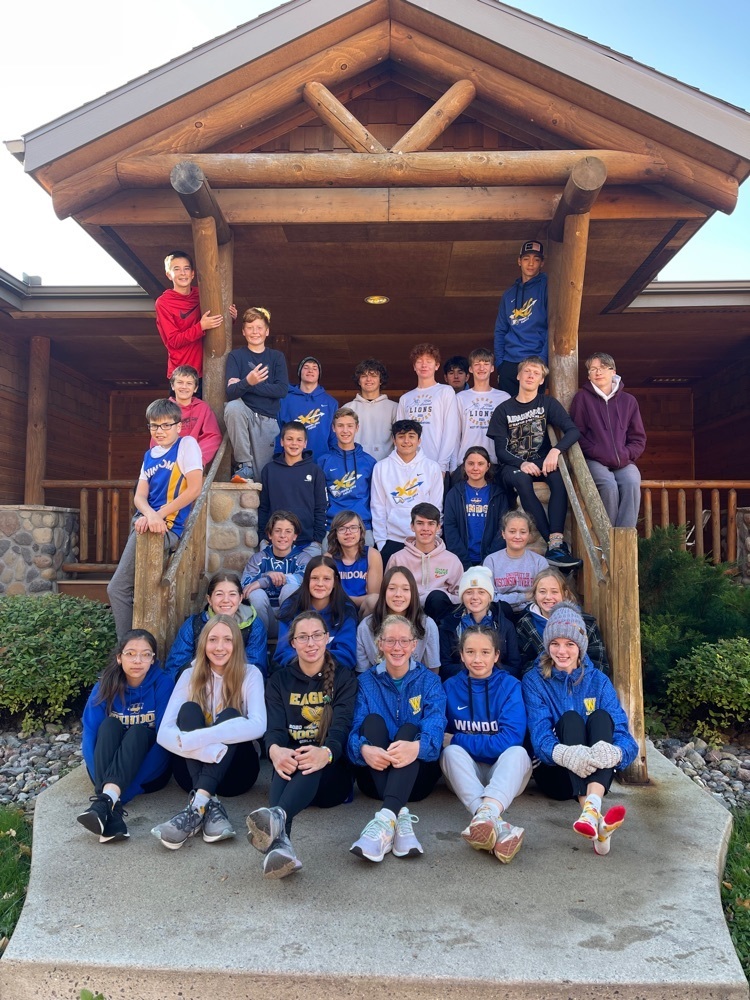 MSHS AVID Aviator this week is Ag teacher Mrs. Harwood. We appreciate your hard work and dedication! #EaglesSoar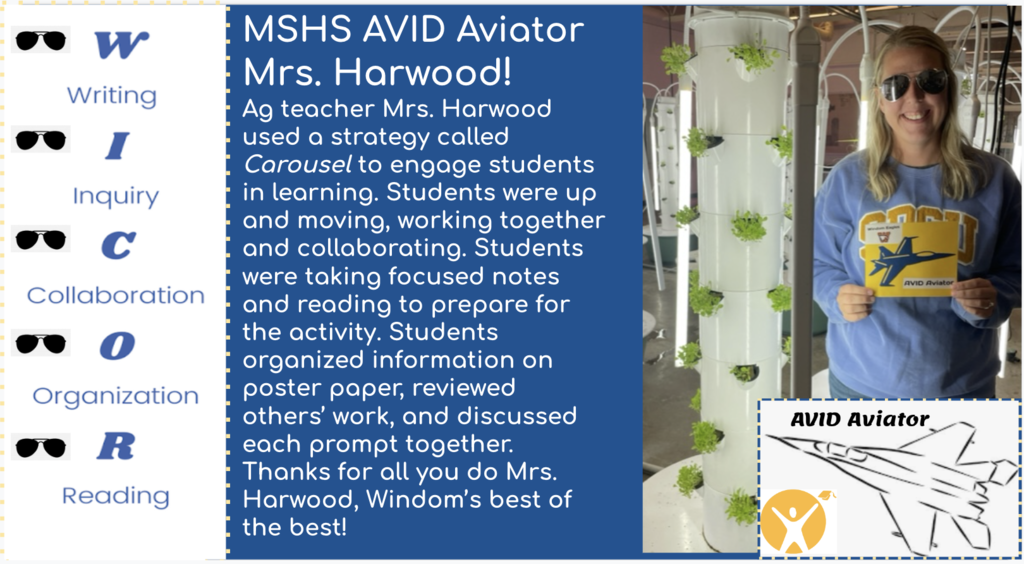 Congratulations to 4th grade teacher Mrs. Rabbe -our first Elementary AVID Aviator of the school year! Thank you for all you do for Windom students. #EaglesSoar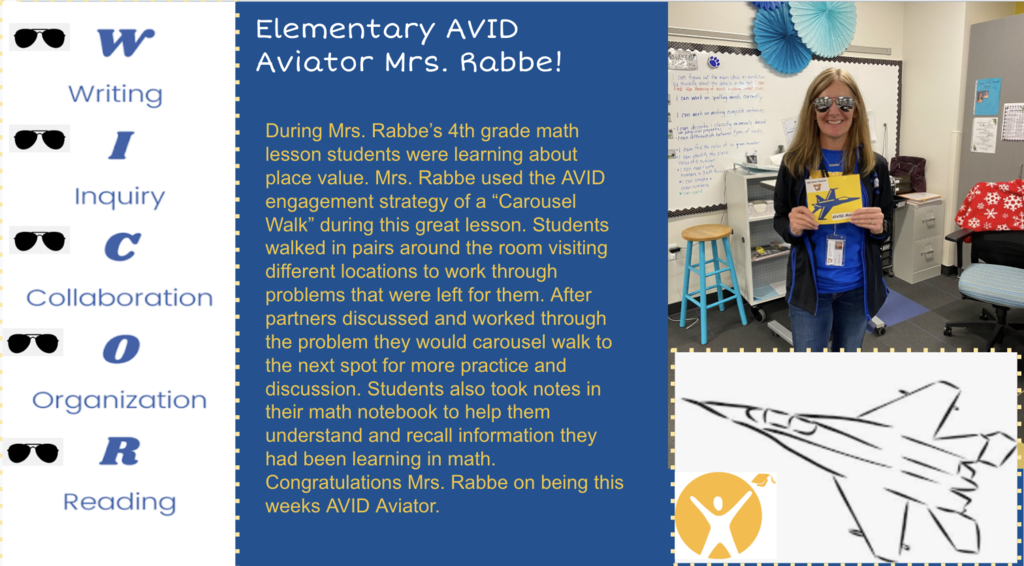 Busy night of Windom Eagle and Wings United events: 4:15 PM Boys and Girls Cross Country at TMB invite (Tracy Golf Course) 5:00 PM Varsity Boys Soccer vs. Triton at St. James 7:00 PM Varsity Girls Soccer vs. Triton at St. James 5:30 PM 7th Grade Volleyball at TMB (Tracy VMC) 5:30 PM 8th Grade Volleyball at TMB (Tracy VMC) 4:45 PM C-Squad Volleyball vs. Redwood Valley 6:00 PM B-Squad Volleyball vs. Redwood Valley 7:15 PM Varsity Volleyball vs. TMB Pep band will be performing at Volleyball tonight. It is also Meet the Eagles night for the Varsity Volleyball team. #GoEagles